After having presented a preview of the brand new glazes Faby and fantastic spring collection Renaissance today we show you a Nail Art made ​​precisely with the colors of the collection.
The theme is the Matryoshka, a Russian doll known as a symbol of the popular tradition, today is the classic gift to give, but for me it is much more.
I identify in the Russian doll, a doll inside another to protect each other, a treasure chest and guardian of the other from that that tradition calls "Mother" (which is the largest that contains all) until you get to what is called "Seed" (the little one), as if in me there were so many little "me" … that's why I love this doll, and I wanted to play it at your fingertips.
Now let's see how to achieve it.
REQUIRED
This you need you need to create this Nail Art Matryoshka:
– basic enamel
– enamel Faby "Monalisa smiled at me";
– nail polish Faby "Why do not you speack?"
– Enamel Faby "Zephyr's blow";
– nail polish Faby "Paintings and promises";
– acrlici from nail art black, blue, green and violet,
– thin-tipped brush nail art;
– dotter;
– top coat.
PROCEDURE
Please follow these simple steps to create for themselves your Nail Art Matryoshka:
FIRST STEP: After applying the base coat on all nails and allowed to dry, roll it on the ring finger colored powder enamel and the other fingers blue enamel, then let it dry very well.
SECOND STEP: proceed on the ring with red enamel and dotter drawing the outline of the Matryoshka, just make two circles, the upper one more child, then let it dry well.
THIRD STEP: with orange glaze and dotter draw two balls inside the red balls, will be the face and belly (to taste you can do the belly also yellow).
FOURTH STEP: proceed with the black acrylic and a fine-tipped brush to style hair and eyes, then with the red enamel make the mouth.
FIFTH STEP: the belly you can decorate it as you like, creating a flower or coloring it in an abstract way as I have done to speed up the construction.
SIXTH STEP: our Matryoshka nail art is done, now to the other fingers proceed creating small abstract designs on the sides of the nails using acrylic and brush.
SEVENTH STEP: You can create triangles and bordarli or in this case the flowers as you like and how that is easier.
And here is our Nail Art Matryoshka with gel enamel manicure! For more information on the wonderful Faby enamels and to discover all the colors available, visit the web site and Facebook page.
The process to achieve this Nail Art is very simple and the time of realization iIt is very fast due to rapid drying of the colors Faby. I like Nail Art Matryoshka?
Gallery
Uñas decoradas con Matrioska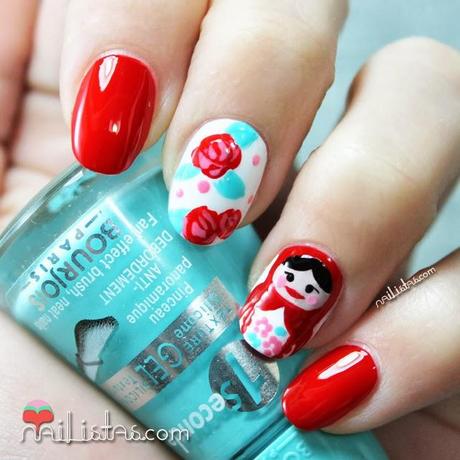 Source: es.paperblog.com
60 best Carlos C Lainez images on Pinterest
Source: www.pinterest.com
Cross Stitch Pattern: Polka Dots Matrioska from …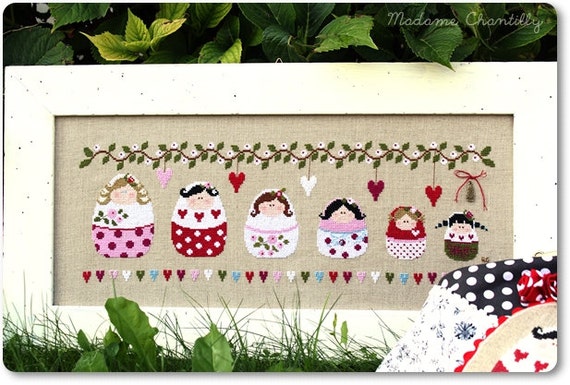 Source: www.etsystudio.com
17 mejores ideas sobre Tatuaje De Meñique en Pinterest …
Source: es.pinterest.com
Mis uñas/My nails on Pinterest
Source: www.pinterest.com
Handmade clay bug bee jewelry craft supplies handmade …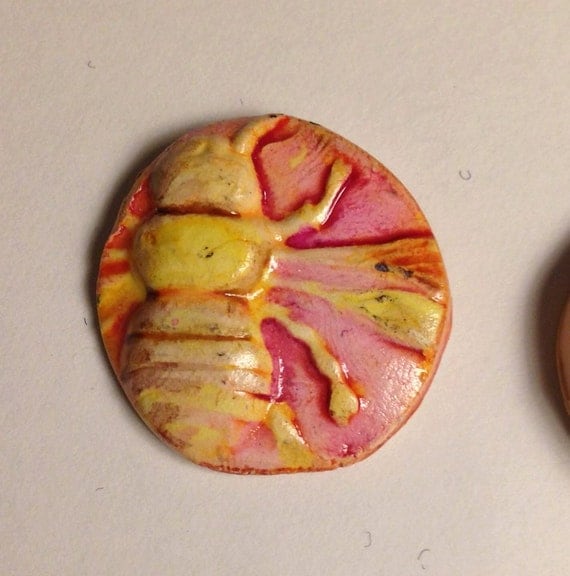 Source: www.etsystudio.com
Russian doll tattoo
Source: www.pinterest.com
JUGANDO CON MIS UÑAS: Jugando con muñecas
Source: nailartencasa.blogspot.com
Kalinka Beauty : nuova Trend Edition Essence |
Source: nailarteunghie.it
22 best Tattoo images on Pinterest
Source: www.pinterest.com
Kalinka Beauty : nuova Trend Edition Essence |
Source: nailarteunghie.it
Noxelia: Stamping nail art: Regalos de Beatriz Cosas de Chicas
Source: noxelia.blogspot.com
ME DA PENA TIRARLO: Matrioskas con anillas de lata
Source: medapenatirarlo.blogspot.com
Crystal Kingdom: "Kalinka Beauty" Trend Edition
Source: crystalkingdomblog.blogspot.com
Noxelia: Stamping nail art: Regalos de Beatriz Cosas de Chicas
Source: noxelia.blogspot.com
Evento Garnier: presentazione di OLIA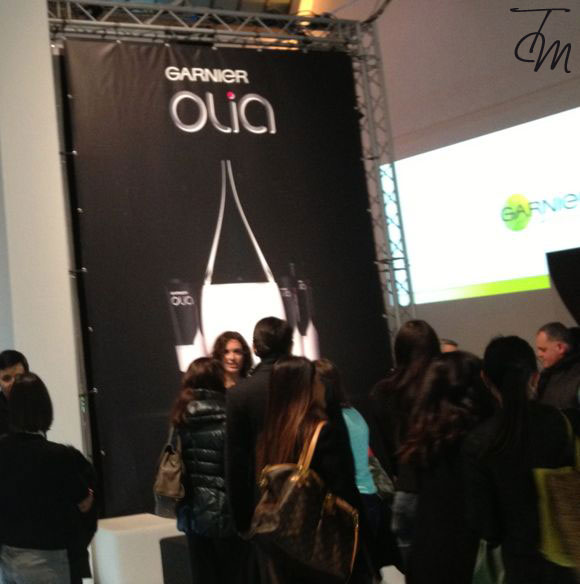 Source: www.letentazionidilaura.it
Uñas decoradas con Matrioska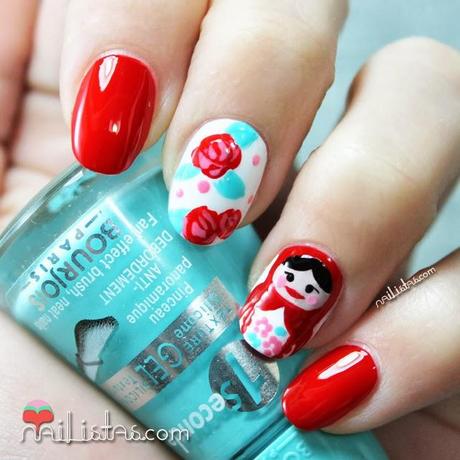 Source: es.paperblog.com
60 best Carlos C Lainez images on Pinterest
Source: www.pinterest.com
Cross Stitch Pattern: Polka Dots Matrioska from …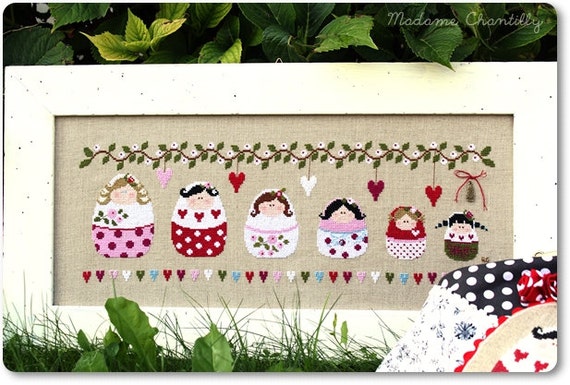 Source: www.etsystudio.com
17 mejores ideas sobre Tatuaje De Meñique en Pinterest …
Source: es.pinterest.com