Once again I come to talk about trends vintage … With the novel Boogie Oogie, the trends of the 60s, 70s and 80s are coming with everything and makeup pin up is one of them. It refers mainly to the makes of the 30, 40 and 50.
As it is a make modern retro will be super soft makeup in the eye area, leaving this area because basically the eyeliners, pencils and masks eyelashes. The eyeliner is a key part of this makeup.
The mouth is what draws more attention to this type of make because they are always red or other warm colors.
Always call attention to the "foundation" of makeup, after all if you do not correct and standardize the skin, no makeup is beautiful, even the simplest, imagine the sophisticated!
So come on, based on your tone to standardize concealer in "problematic" areas like acne blemishes, fine lines, scars, and dark circles, and compact to finish giving the finish, always applying the latter with broad brush, spreading, do not use the sponge that comes with the powder.
In the eyes also have to have a pre-makeup. If the fastener is pressed or to give a uniform.
Light the top of your concave esfumando with a more cuddly brush one clarinha brown shade, almost beige satin. Spread a light golden in the soft eyelids, from the middle out and the same shade below the eyebrows.
With a warmer brown esfume and the concave to give a depth in this area and not to swollen eye appearance.
The eyeliner is the charm of makeup pin up then you can caprichar, making an outlined that will thicken eye corner to the middle and tapering again and pulling up well, giving that kitten effect.Use a beveled brush for this.
For the eyeliner lasts enough, apply an opaque black shadow on it. But be very careful not to smudge huh.
To mark more eyes, apply a black shadow esfumando close to the lower lashes. For this smoky appear well, you can use a concealer or a shadow of skin color on the waterline of the eyes, the waterline is the internal root of the lower lashes.
To finish the look, apply volume mask lashes. You can use very long false eyelashes using eyelash curler so you leave and joined the false eyelashes to natural, as the fashion of the time was long lashes.
Ready! In the eye over. We go to the mouth.
There is no secret: lipstick vermilion and shiny. To fully fix the lipstick, use a compact with a pincelzinho gently on the lips over lipstick.
As this is a very romantic and soft makeup, but with a "what" innocent sexy apply the cheekbone a rosy shade of blush.
The final tip is: the eyebrows should be well defined and without imperfections. Correct them and darken them with eyeliner.
Gallery
Pinup makeup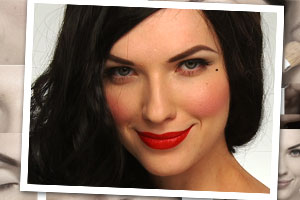 Source: www.pinuppassion.com
Retro Hairstyles and Makeup Looks : How to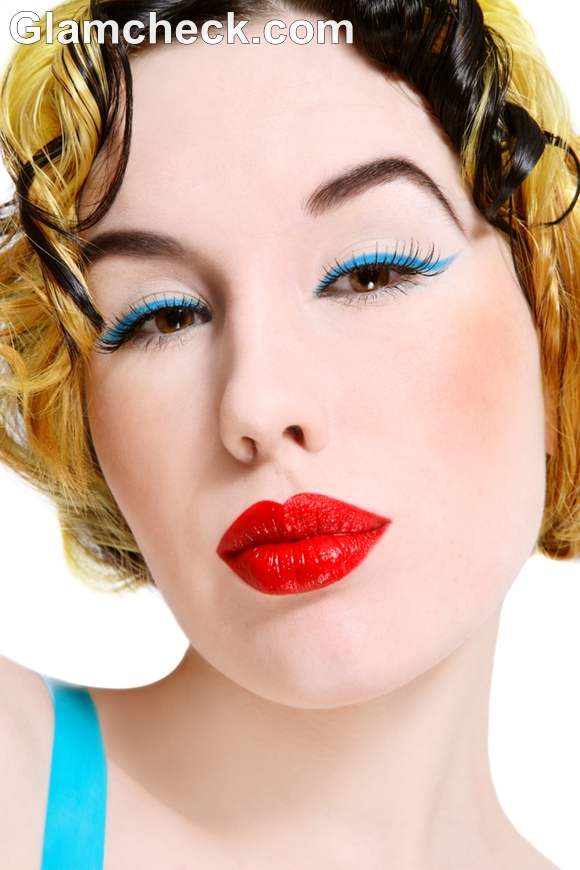 Source: www.glamcheck.com
Classic Pin-Up Makeup Tutorial
Source: www.becomegorgeous.com
25+ best ideas about Pin up on Pinterest
Source: www.pinterest.com
Modern Pin Up Makeup Tutorial
Source: www.fashionisers.com
5 Best Makeup Ideas and Tutorials for Stunning Night Out …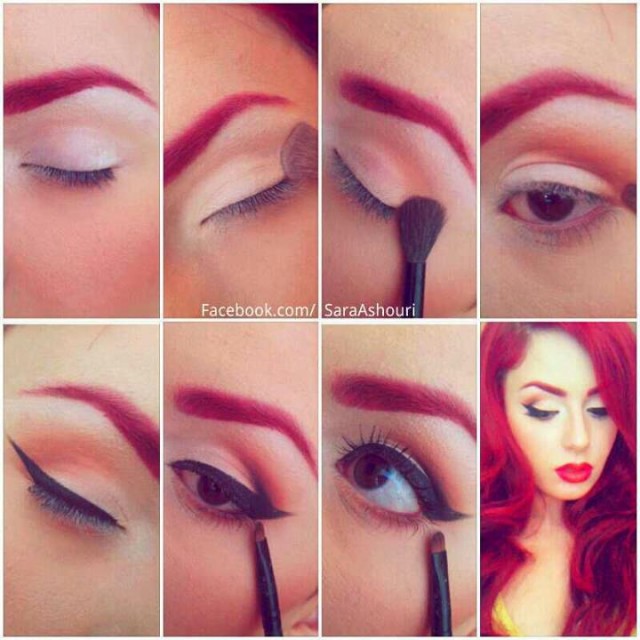 Source: www.prettydesigns.com
LOS ANGELES VINTAGE PINUP MAKEUP ARTIST >> ANGELA TAM …
Source: www.angelatam.com
Pin Up Makeup
Source: www.youtube.com
Classic Pin-Up – Makeup & Hair
Source: irenesarah.com
Pin Up Makeup Tutorial Ft. Timid Lashes · How To Create A …
Source: www.cutoutandkeep.net
Stunning! 1940s makeup inspiration:: Red Lipstick:: Pin Up …
Source: www.pinterest.com
Glitter is my crack…: Classic Pin up Makeup look with …
Source: themoonmaiden-blix.blogspot.com
Rockabilly or Pinup Makeup Tips and Tutorial for Beginners …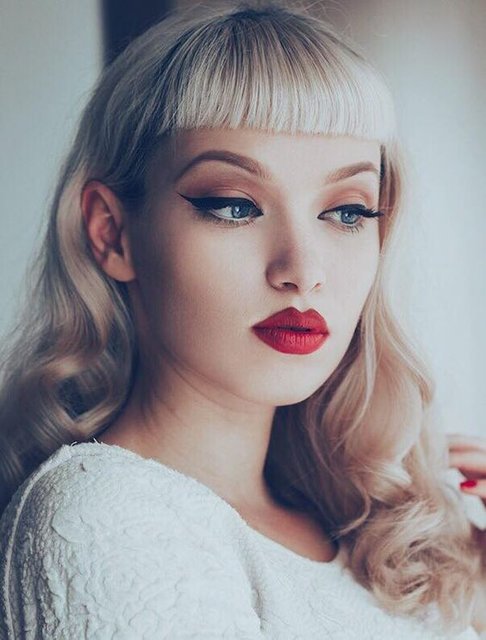 Source: www.stylishwalks.com
Classic Pin-Up Makeup Tutorial
Source: www.becomegorgeous.com
pin up Archives
Source: www.shoetopia.com
How to Create a Pin-up Girl Makeup Look.
Source: www.becomegorgeous.com
makeup Archives
Source: www.shoetopia.com
17 Best ideas about Pin Up Makeup on Pinterest
Source: www.pinterest.com
Gothic-PinUp Makeup Tutorial
Source: www.thevintageromance.com
Natalie Amor .::. Vintage Glamour
Source: natalieamor.blogspot.com