Burnt Hair looks dry and gets goose bumps and brittle. Expose your hair all the time the Sun decreases the strength of the wires and affects the growth of the hair leaving it opaque and ugly.
Tips on how to care for Hair Burned
There are several factors that can leave their hair burned not only the Sun the constant use of hair dryer, flat iron, inks, bleaches and progressive also cause sunburn.  If your hair with this problem it is necessary to start a treatment by removing the parties more compromised and enrich it with the vitamins and minerals in this way you can get out of this situation and improve hair growth in a healthy way.
Below compartihamos the features of a burnt hair:
– hard and rough you can feel the play due to extreme dehydration and dryness;
– Breaks the cuticles and brittle and weakened hair that breaks easily;
– split ends suffering continuously breaks;
– static and frizz;
– rebellious Hair and hard to comb or
Discipline;
– Hair off and dull;
– scalp with redness.
Below share tips to take care of burned hair:
The first course of action to be taken to treat their hair burnt is to resort to cutting hair, at least the tips should be trimmed by a few centimetres by removing parts with problems. In this way avoid the burn extends all over the hair and may damage from root to tips.
Is required to change the shampoo you usually use for one that indicated by a professional to moisturize the hair deeply and regenerate hair fibres. Avoid washing your hair every day and don't use very hot water ideally is warm or cold. If your hair is oily and need washing daily choose to use dry cleaning shampoo to remove dirt and oil.
Beyond exchange of shampoo is necessary to provide a highly moisturizing conditioner the ideal options are those that contain vitamin E, essential fatty acids, argan oil, vegetable proteins, Shea butter, among others. Apply the conditioner from the roots to the ends and let stand for at least ten minutes.
During treatment avoid exposing your hair to high temperatures by using appliances such as dryers, Straighteners or modelers, preferably let them air-dry.
If you have to use these devices take the following precautions:
Leave a towel on the hair wet for at least five minutes to remove excess moisture and avoid pressing down on him with her …
Apply a moisturizing serum on the ends and in the middle of the hair.
Put in her hair with a thermal protector spray evenly for all locks.
Use the dryer on low heat and keep it at least at a distance of 30 cm from
Your hair.
If you use the straightener avoid using it to more than 160 and pass only once through the locks in question.
Let your hair recover the natural color and avoid asking invasive treatments such as permanent, or dye it, make much less and bleach it.
Be sure to use a hair protector with UV filter and apply it when exposed to the Sun for a long time;
Below we share some homemade masks to moisturize their hair during treatment:
– honey and egg mask: mix 1 egg with 2 tablespoons of honey and apply the lotion on damp hair, leaving rest for 30 minutes.
– Mask of coconut oil and avocado: mash an avocado pulp and mix it with 3 tablespoons coconut oil.
– Mask of olive oil and Rosemary: Add 1/4 cup of warm olive oil in a bowl and add 5 drops of Rosemary oil. Apply on the locks of hair more damaged and let stand for 20 minutes.
Gallery
50 Shades of Burgundy Hair Color: Dark, Maroon, Burgundy …
Source: therighthairstyles.com
Shaunie Body Wave Lace Front Wig – Swag Beauty
Source: swagbeauty.com
Streaks 'N Tips TEMPORARY HIGHLIGHT HAIR COLOR SPRAY
Source: www.ebay.com
How to Fix Dry Hair Ends
Source: www.livestrong.com
Ruby and Gold Highlights
Source: www.pinterest.com
Medium Long Haircuts For Thin Hair
Source: www.latestfashiontips.com
Universal Exhaus Pipe Burnt Roll Muffler Tip Tail Throat 2 …
Source: alexnld.com
The 25+ best Penelope cruz makeup ideas on Pinterest …
Source: www.pinterest.com.au
Best Spring Makeup Ideas to Copy
Source: stylecaster.com
Salons By JC Crofton – Beauty Salon
Source: www.facebook.com
Hype or Hmm… Comedy Queen Sommore Goes Blonde!
Source: www.hypehair.com
16 Unique Matte Nail Designs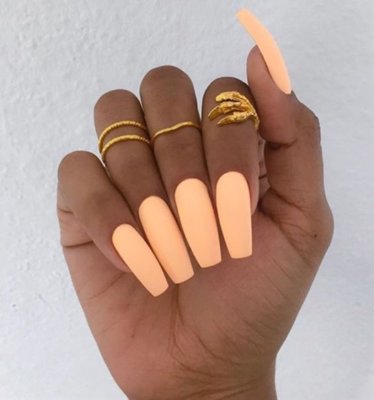 Source: styletips101.com
Health And Beauty Souls: How to Lose Belly Fat in 1 Week …
Source: pkhealth786.blogspot.com
Simple Makeup Ideas to Try Now Winter
Source: stylecaster.com
Glitter Eye Shadow Tutorial
Source: amazingmakeups.com
How To Do Makeup For Black Women
Source: amazingmakeups.com
Yves Saint Laurent Makeup Collection for Summer 2012 …
Source: smashinbeauty.com
50 Shades of Burgundy Hair Color: Dark, Maroon, Burgundy …
Source: therighthairstyles.com
Shaunie Body Wave Lace Front Wig – Swag Beauty
Source: swagbeauty.com
Streaks 'N Tips TEMPORARY HIGHLIGHT HAIR COLOR SPRAY
Source: www.ebay.com